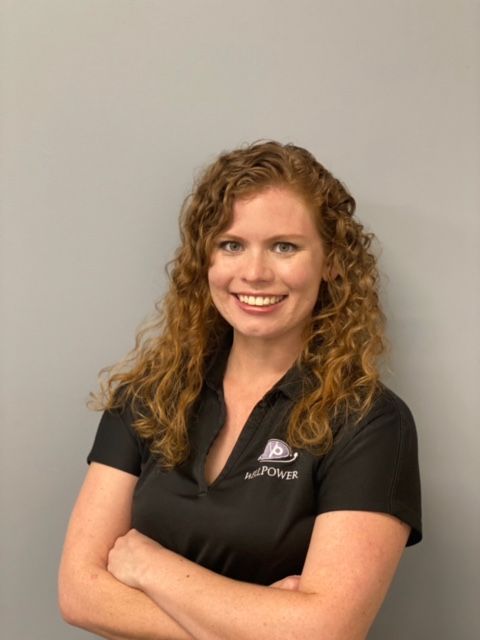 Alexis D. Weir, MATm, MATRx
Owner of WellPower, LLC
Alexis has a Bachelor of Science in Health and Exercise Science from the University of Oklahoma and started in the field in 2008. Her specialty in school was the muscular system and exercise physiology.
She has been involved in many types of fitness related fields such as dance, swimming, golf, gymnastics, basketball, tennis, and snowboarding as well as experienced physical traumas to her own body such as injuries and pregnancy, so she has thorough knowledge of the types of stresses put on the body through all kinds of physical activity and life events.
Early on in her career, she discovered and found a passion in MAT (muscle activation techniques) and she found that if the muscle was inhibited that it could not function properly, thus causing the dysfunction of the muscle during exercise and daily activities. She found through her studies that most people have unbalanced muscular systems due to stresses on the body. So by specifically targeting the inhibited muscle, pain and tightness could be reduced and body function could be greater. She achieved her certification as an MAT Certified Specialist in 2011.
Also in 2011, she decided to open her own business, WellPower, to share her knowledge with people and help them in any way she could. She wanted to be able to combine all the knowledge she has learned through her experiences and help people so they could do the things that they love to do without physical limits.
Her other fields of study over the years are in RTS (Resistance Training Specialist), FNS (forced and the nervous system), and continued learning in MAT.
2014 - She achieved Master MAT Specialist certification.
2017 - She achieved her Rx Full Body Specialist certification. Less than 100 people in the world have this level certification.
Although a Master/Rx, she continues her studies in MAT through learning ways to check for vulnerabilities in the muscular system. She believes in the technique so passionately that she is assistant instructing all levels of the MAT program to help others learn MAT. With equipping others with this knowledge, she can help others through an extension of herself. She believes that mastery is a continuation of learning and always improving your knowledge with updated information.
Personally, she currently lives in Castle Rock, CO with her husband, three kids, and two dogs. She is passionate about life and family and loves traveling and exploring the world with them!
She would love to help you ACHIEVE WELLNESS, ACHIEVE POWER…so you can do what YOU desire!