Welcome to The Randy Ross Tennis Center
The Randy Ross Tennis Center is a tennis facility focused on providing personalized tennis instruction to players of all ages and abilities. Whether you are brand new to tennis or looking to take your game to the next level, you will find a home at RRTC.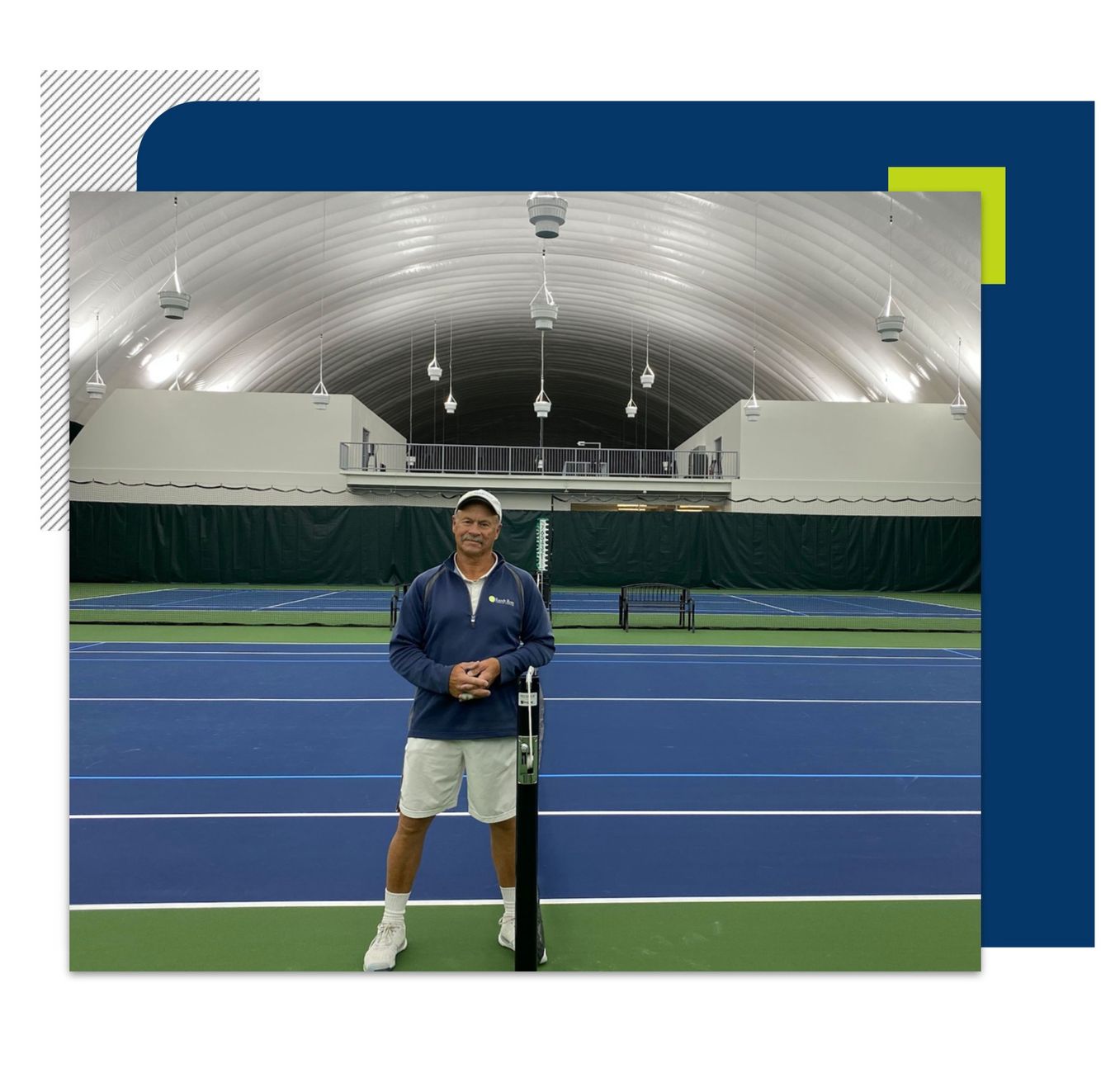 The best tennis in Denver
Introducing the Randy Ross Tennis Center at Dove Valley! This indoor tennis facility brings everything you love about the RRTC to you year round. Centrally located in South Denver directly across the street from the Broncos training center.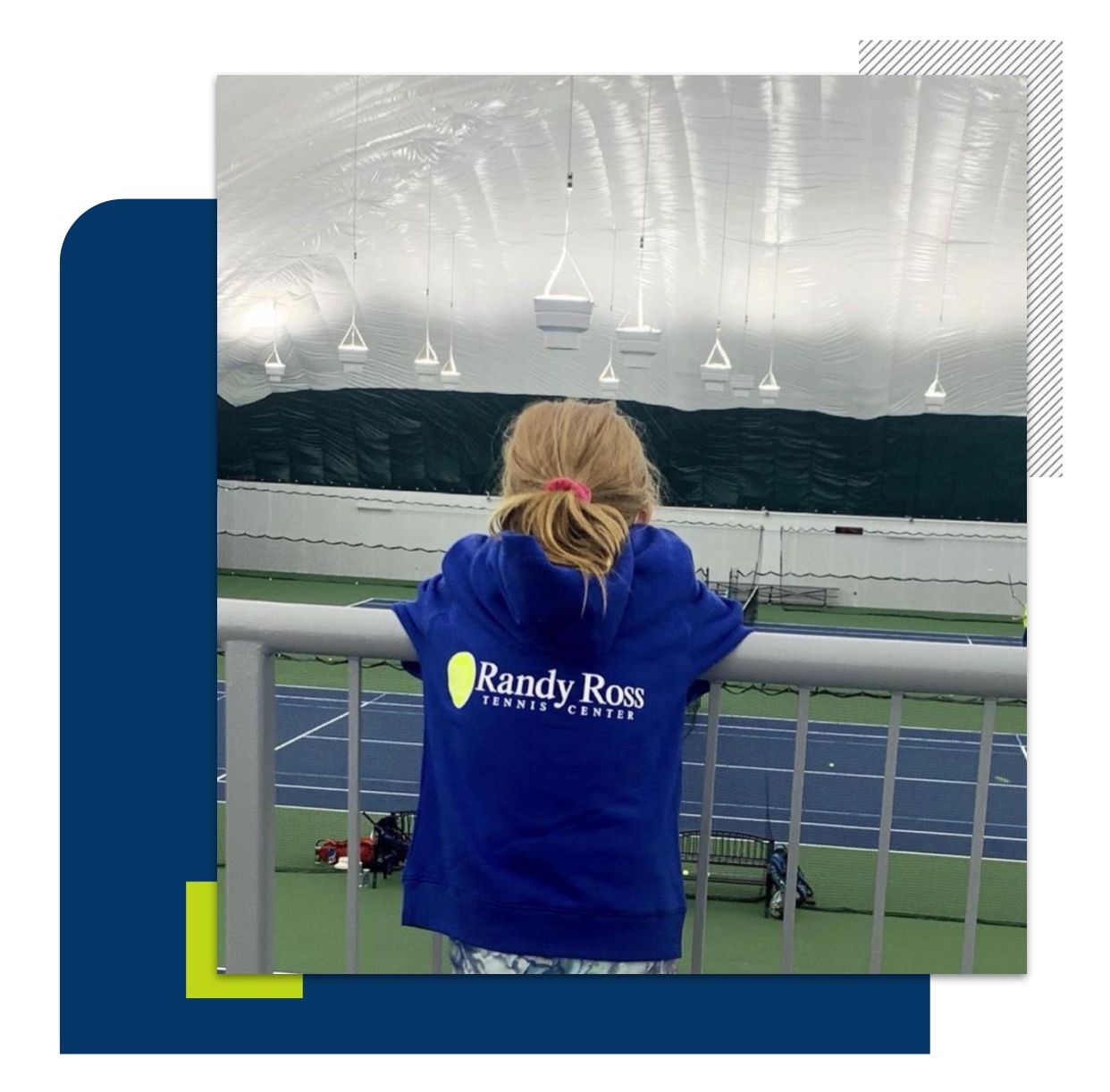 Ensuring a Safe Tennis Environment
It is important to us to keep our members, our staff, and the community safe. Tennis is consistently listed as one of the safest physical activities during the pandemic. The ability to social distance is far greater than in many other activities. We are following all safety guidelines including: separate tennis balls, maintaining social distance, common surfaces wiped between lessons and more. We follow the current mask guidelines for our city and county - you are welcome to call the front desk for the current level.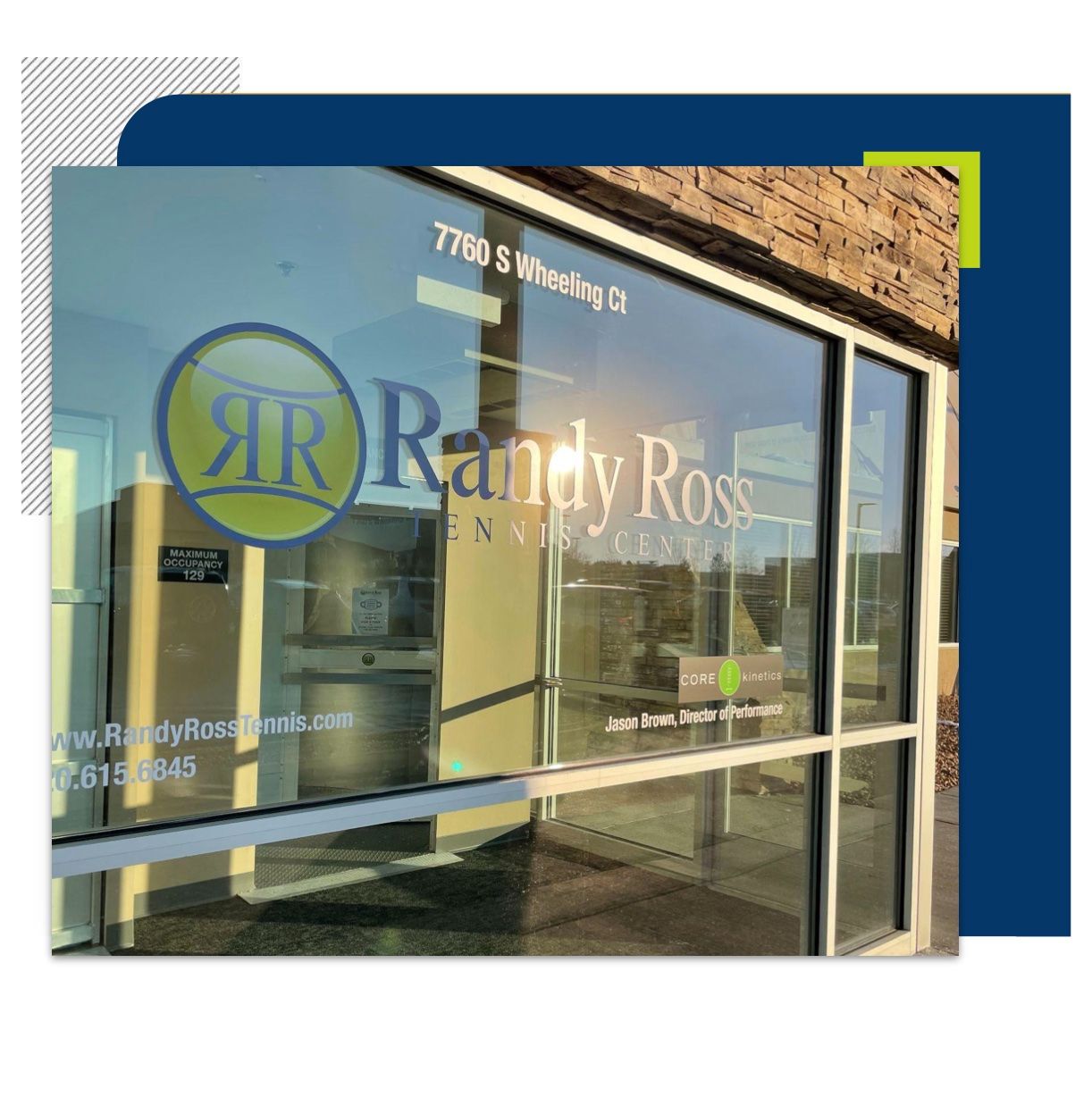 Adults
At the Randy Ross Tennis Center we offer adult programs from beginners to advanced. Our programs range from Intraclub and USTA leagues, to weekly drills, mixers, group and private lessons.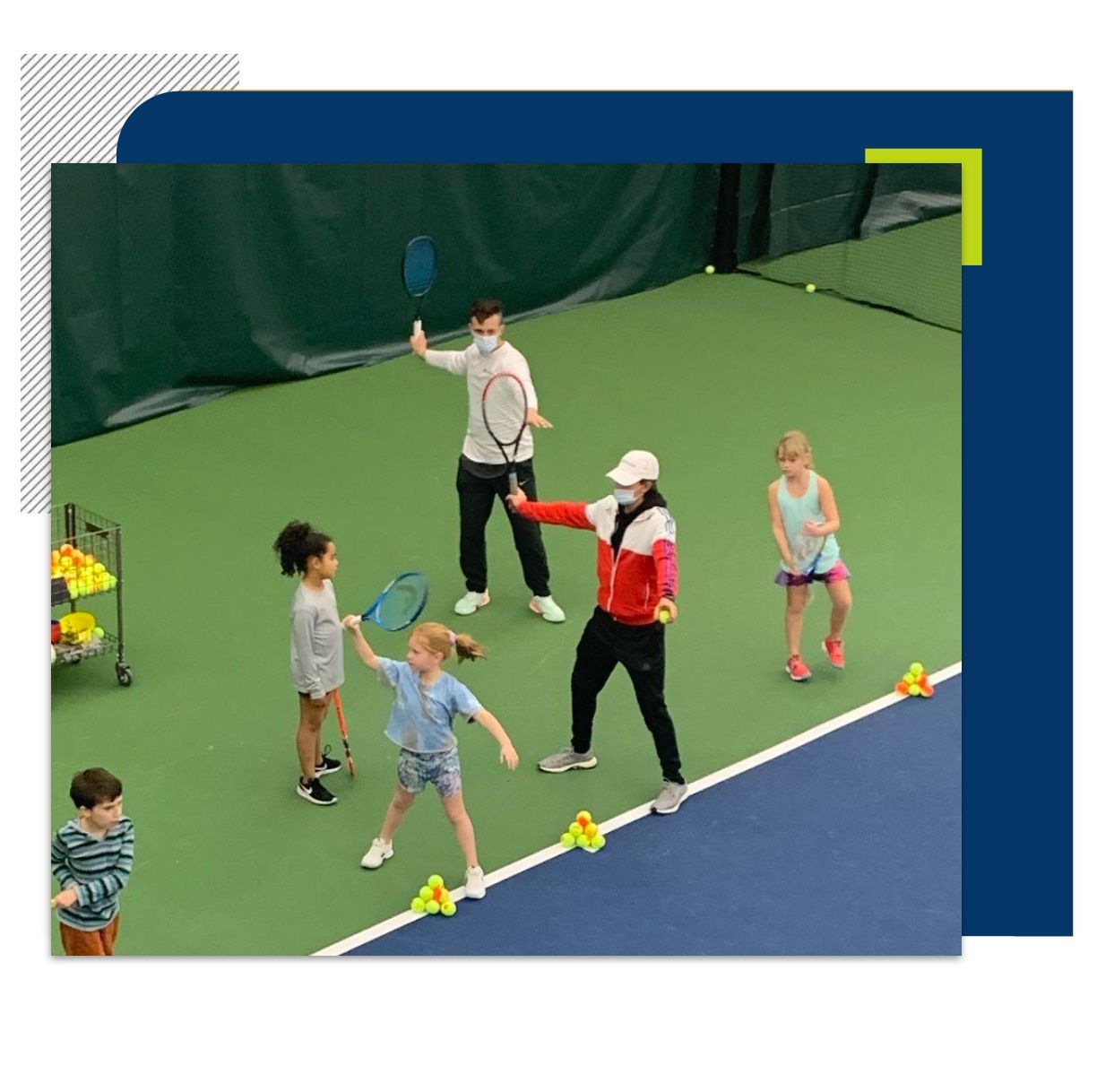 Juniors
The Randy Ross Tennis Center offers a complete Junior Development program starting with juniors as young as 5 years old! From picking up a racquet the first time to improving your recreational game, preparing for high school tennis, or competing on the national level, we will help you get there.

What our members Say:
Sophia P.

Absolutely amazing and pristine tennis facility!! The incredible top notch coaches and quality of instruction is a reflection of a commitment to the highest standards! My daughter loves the Champ Academy - not just a group of talented players but likeminded peers who share a deep love for the game and empower each other - now that's the ideal learning culture for continued excellence! Thank you!

John H.

It is a tennis player's dream facility. The courts are "brushed" (cleaned frequently) and gritty to provide a consistently true and checked/slow bounce (important in high altitude tennis). The ceiling is extra high since the bubble is on top of a 10 foot concrete wall, so there are no restrictions on lobbing. This also allows the lights to be out of the way and the light/visibility to be very consistent. There's plenty of room on each court in the back for a grinding baseliner and on the sides on each court (already been passed around the net post once). The raised area in the middle allows for great views, and there is room for bleachers on both ends. The people who work and play there have a passion for the game, so it is a lot of fun to be there.

Nancy W.

Amazing place with incredible staff and coaches! Everyone has been so friendly and SO knowledgeable of tennis. The coaches are fun and use a variety coaching methods to teach and improve skills for players of all ages!

Carrie O.

I had to send a note to say thank you! What a fun surprise to see the little bonus from finishing on the top court! You all make things so nice for us. Just wanted to let you know how much you are appreciated!

Alan W.

The Randy Ross Tennis Center is an amazing facility. Excellent courts with lots of room, a very large overhead viewing area and a nice lobby with a fireplace and 2 televisions. The fee schedule is unlike any in the Denver area. I just joined about a month ago and I've done a few drills there that were top notch. Check it out!!

Becky A.

I am VERY impressed with you, Coach Gay, and your staff. Everyone is so friendly and helpful. I felt welcome instantly! And your facility is beautiful. I will see you all soon!

Samantha D.

As an end user, a consumer of your services, this was a wonderful written/crafted email. So often, messages are sent with "we're raising rates" as if it's an entitled standard practice, but give no real reason why. Your transparency about the reasons behind the price increase was refreshing, and honest and I appreciate it. I consider myself a loyal customer and proud member of RRTC, and am more than happy to pay more to reap the benefits of all you provide and offer. I joined RRTC in Jan of this year, and it has been a phenomenal experience. From drills with Gay, Randy, Mike, or Tomi, to lessons with Phill, to the friendly faces at the front desk from Christina, or Devon, just to name a few, being at RRTC has made me fall in love with tennis all over again. I am blown away at the progress in my game in the short time I've been with your establishment. As sappy as it sounds, in my world of constant work stress, RRTC has been my refuge, to close off the world, and just enjoy the pureness of the sport.