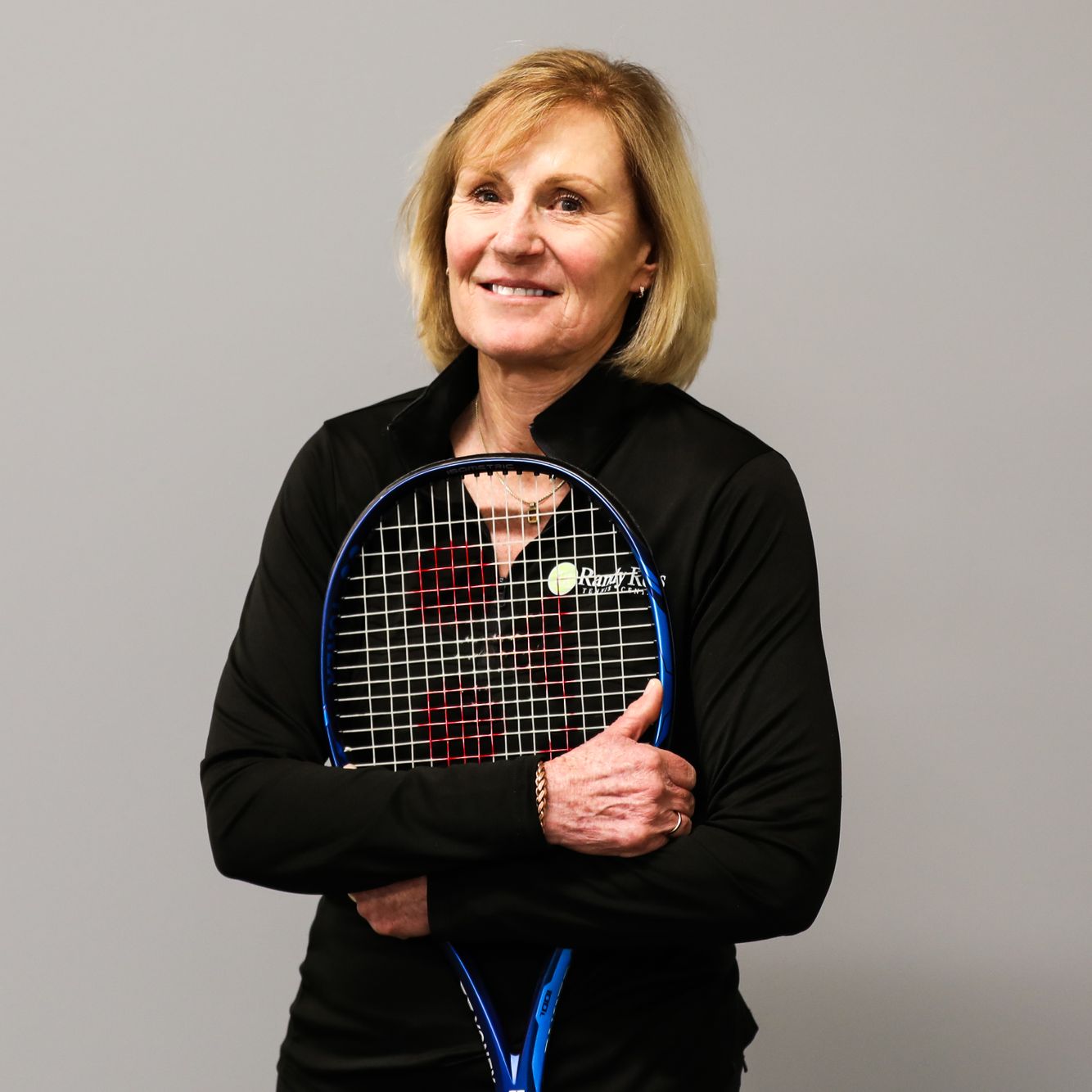 Gay West
Senior Staff Professional/Adult League Coordinator/Permanent Court Time Coordinator
Gay West has been teaching tennis full time in Denver since 1989. She was a full time professional and the league coordinator at Colorado Athletic Club Inverness for 21 years before joining RRTC in 2012. Gay was a Team Colorado Coach from 1994 until 2015. She has participated in High Performance, USTA and Tennis Australia coaches' workshops. Gay continues to increase her knowledge of the most modern technical and strategic aspects of the game through workshops including 4 presentations by Brian Gordon in the past six years.
Coach Gay was the head coach of the Kent Denver Girls' High School tennis team from 1996 until 2018. During that time, Coach Gay lead her team to five state championships, eight state runner-up finishes, and 5 third place finishes in the state. Gay believes she can help her students recognize their potential as tennis players, competitors and people through her passion and knowledge of tennis. She is proud of the junior players she has coached who have gone on to play at the college level and those who continue to make tennis an important part of their lives as adults.
Gay enjoys learning "how her students learn" and the best way to help them technically, strategically and competitively. "In tennis as in life" has become a motto of Gay's. It is a "simple game but not easy". Above all, tennis must be fun whether learning, practicing, or competing.
Lesson Rates
Gay offers the following lessons to our members. Prices are per person per hour. You can contact Gay directly to schedule or book through the front desk of our membership portal.
| Lesson Type | Rate |
| --- | --- |
| Private | $95 |
| Semi-Private | $58 per person |
| 3 & Pro | $46 per person |
| 4 & Pro | $40 per person |
| 5 & Pro | $35 per person |
| 6 & Pro | $33 per person |