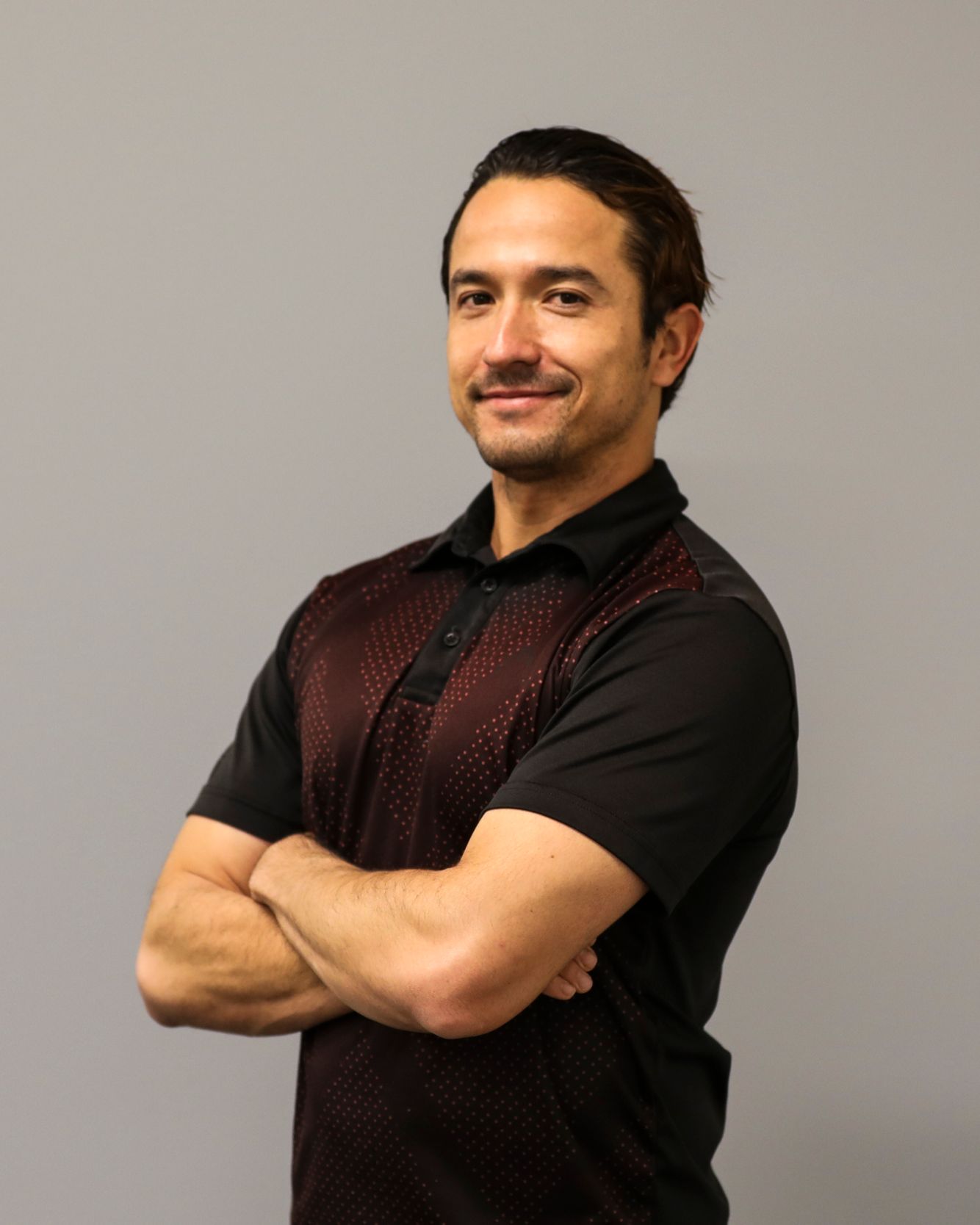 Rodrigo Segura
Personal Trainer
Rodrigo is originally from Fort Walton Beach, FL and has lived in Colorado for 6 years now. Growing up playing a variety of sports but mostly tennis, he appreciates how sports and staying active can enrich one's life. His passion is sharing or talking about that with others. Tennis has led him to exciting opportunities and meeting some of the most interesting people. Bachelors in Exercise Physiology from the University of West Florida and certifications from ACE & ACSM have given him the foundation to train himself and others properly and to help get them the results they envision for themselves.
What overall fitness means to him is finding ways daily to incorporate more movement in your life, developing your muscular imbalances and not just your strong muscles to avoid injuries and overuse, maintaining a healthy range of motion in your limbs, knowing how to repair yourself when your injured/ tight/sore, and keeping healthy eating habits that allow you to enjoy yourself and the foods you like to treat yourself to while steadily making improvements in the gym, the tennis court, the slopes, or on the scale.
He is here to help motivate you, to help demystify the gym for newcomers, to help train you for middle/high school sports, to educate on proper form and lifting weights and finally hoping to get you excited about coming here to work out and feel better leaving the RRTC than when you came in!
Certifications
Bachelors in Exercise Physiology, University of West Florida
ACSM Exercise Physiologist
ACE Personal Trainer
Studying for the CSCS (Certified Strength and Conditioning Specialist)
Tennis Coach for over 10 years, Tennis Player for over 25 years.
| Training Type | Rate |
| --- | --- |
| Private | $70 |
| Semi-Private | $50/person ($100) |
| 3 & Trainer | $40/person ($120) |
| 4 & Trainer | $35/person ($140) |
| 5 & Trainer | $30/person ($150) |
| 6 & Trainer | $30/person ($180) |