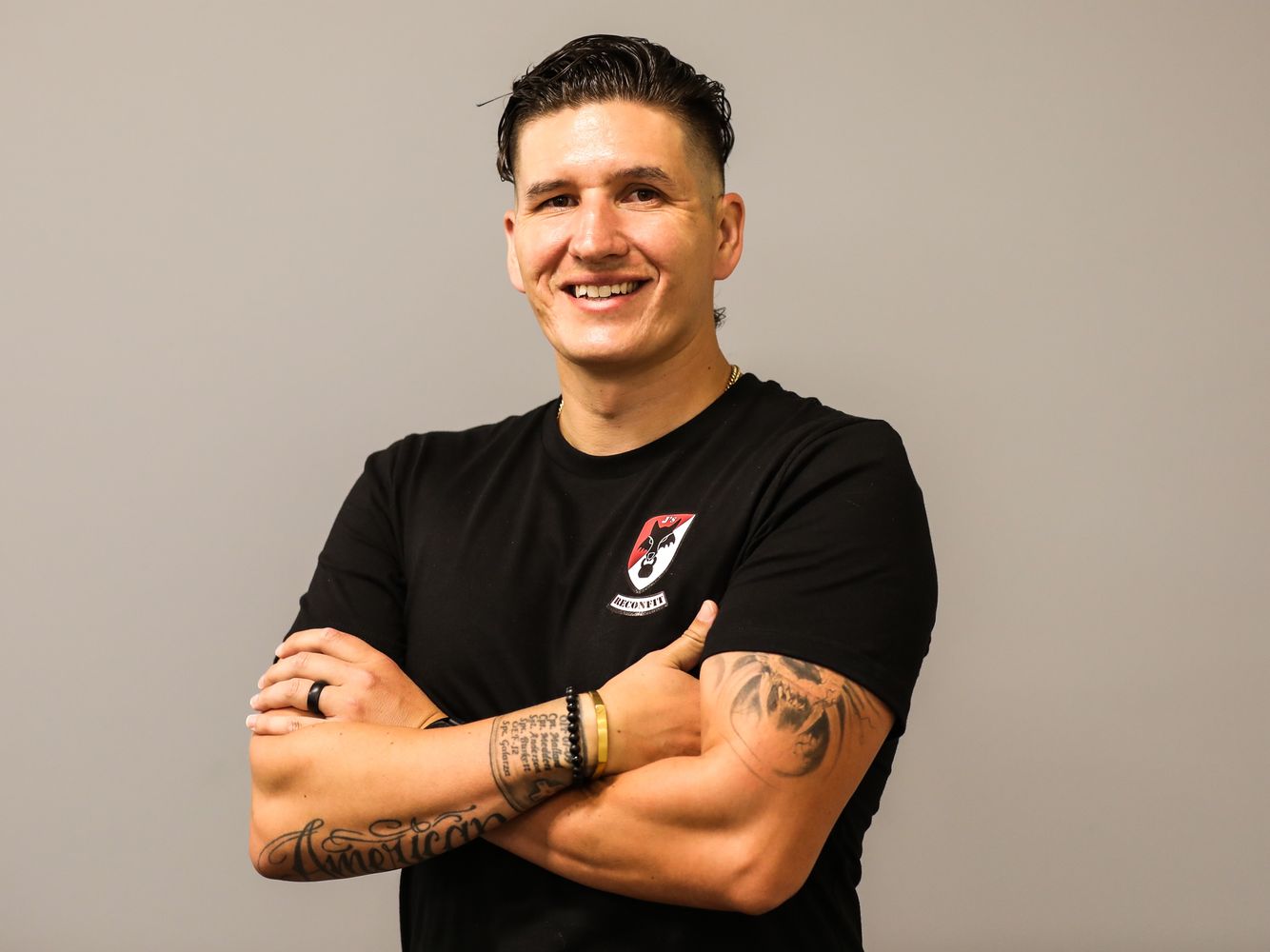 Jeremy Gonzales Sr., A.C.E. CPT
Personal Trainer and Owner at J's ReconFit
Jeremy was born in Salinas, California. Jeremy spent most of his childhood immersed in numerous sports, to include ice hockey, boxing, football, baseball, and basketball. Despite his passion for sports as a teen, his path led him to volunteer to join the US Army in 2006 as a 19D Cavalry Scout.
Jeremy served in the US Army for 10 years. While in the Army, he served two combat tours; Iraq from 2007-2009, and Afghanistan in 2010. In the years before his retirement from the Army, Jeremy was knighted into the Order of St. George, and was selected to become a Drill Sergeant at Fort Benning, Georgia, where he was stationed for the last three years of his military career. Following his retirement, Jeremy immediately returned to Southwestern College in San Diego, CA to study Kinesiology in order to gain more knowledge on the injuries he sustained in the Army, as well as develop his skill set and overall comprehension of the body. While taking classes, Jeremy also served as the Defensive Assistant Coach for Southwestern College Football team for two years before choosing to pursue personal training full-time.
Jeremy's first experience as a personal trainer came in 2017 at Fitness Quest 10 in San Diego, CA and led to an Under Armour sponsorship; he was the only intern in his cycle to be hired on as a permanent personal trainer. During his time at Fitness Quest, Jeremy had the opportunity to assist in training professional athletes like Drew Brees, Darren Sproles, Golden Tate, and Melvin Gordon. Jeremy founded the Youth Program at Evolve Fitness in Mission Hills, CA, where he directed and led children's fitness camps and workouts. In addition, Jeremy led training programs for the San Diego Force Baseball Club, and both the Scripps Ranch High School football and lacrosse teams. In his free time, Jeremy volunteered training and P.E. services for low income schools like King Chavez Charter School, Encanto Elementary, and Richardson Douglas White Elementary School. Jeremy is extremely grateful for all of the friendships and connections that he has made, and still trains some of his San Diego-based clients via Zoom.
Personally, Jeremy married his wife in 2020. Jeremy has two boys; Jeremy Jr (aged 10) and Rambo (aged 7). Both boys are fully immersed in club sports, including soccer, baseball, and flag football. In his spare time, Jeremy enjoys disc golfing, hiking, photography, and spending time with his family.
Education & Certifications
American Council on Exercise, Certified Personal Trainer

American Council on Exercise, Youth Fitness Specialist

Southwestern College, Advanced Exercise Specialist Certification

Level 1 Army Combatives Instructor

Former UA-Sponsored Personal Trainer
| Training Type | Rate |
| --- | --- |
| Private | $80 |
| Semi-Private | $55/person ($110) |
| 3 & Trainer | $45/person ($135) |
| 4 & Trainer | $40/person ($160) |
| 5 & Trainer | $35/person ($175) |
| 6 & Trainer | $30/person ($180) |