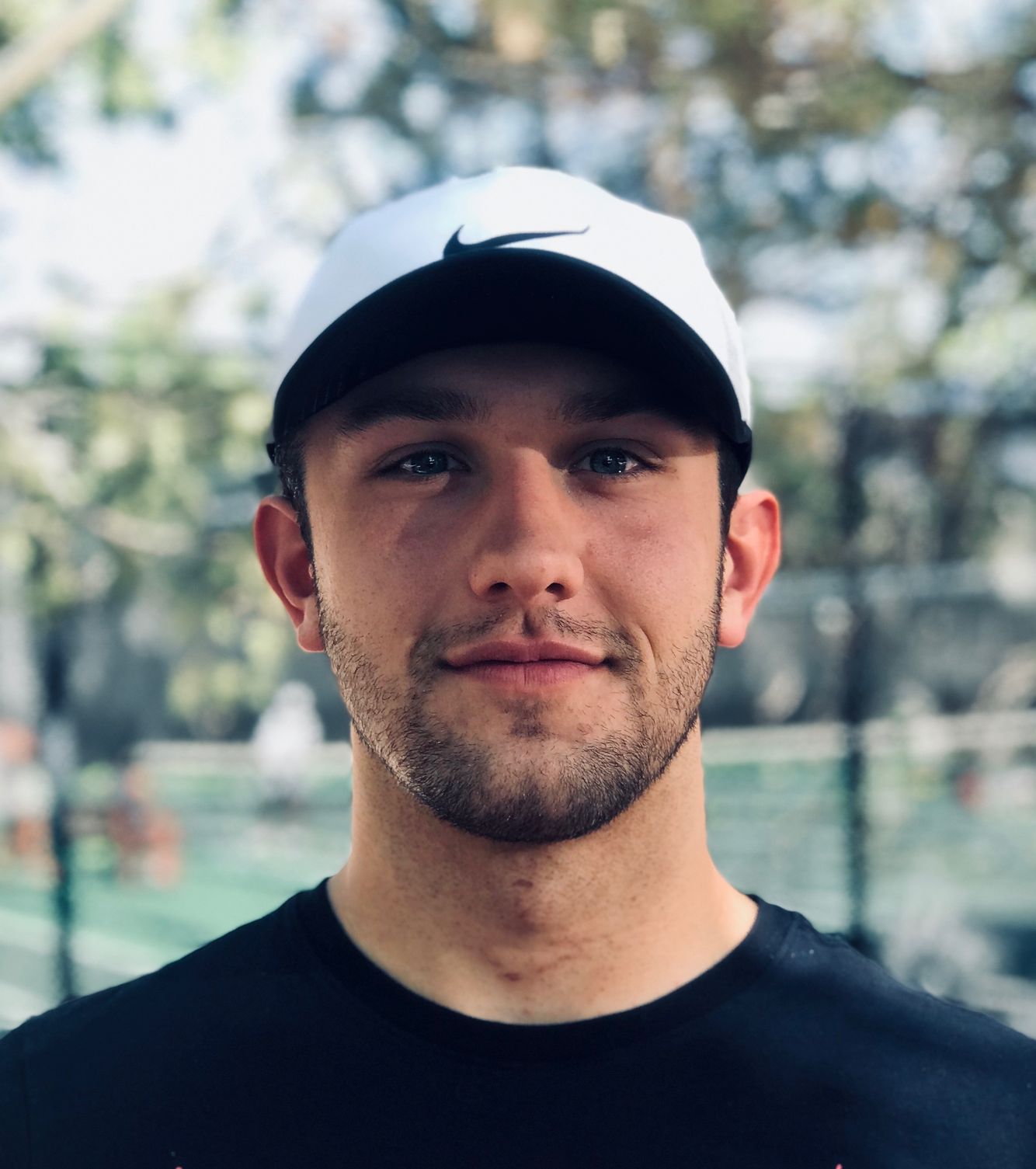 Connor Christian
Middle School Program Coordinator/Junior Competition Coordinator
Connor Christian was born and raised in Gallipolis, Ohio. He discovered his passion for the game as a multisport athlete and decided tennis would be his main focus after a successful freshman season on the varsity squad. Connor attended Gallia Academy High School where he played number one singles leading the team to a three peat of undefeated seasons and ranking top 25 in the state by his senior year.
After high school, Connor received a scholarship to play at a top 20 NAIA school Southeastern University in Lakeland, FL . After the completion of his Freshman and Sophomore year Connor transferred to Ohio Northern University. In his two seasons on the Polar Bear Varsity, Connor compiled a 24-24 singles record, a 32-14 doubles mark and a 56-38 overall record aiding the team to a conference final.
Following his successful collegiate athletic career, Connor became a certified PTR and Net Generation Coach and has coached at prestigious academies such as Van Der Meer in Hilton Head Island and York Tennis in Maine. He has a degree in Marketing which landed him to work for Wilson Sporting Goods in Chicago, IL. He worked as a grassroots marketing intern on the racquet team and received ITA National Promoter of Year and was published in Tennis industry magazine.
Connor says " Working with the youth and next generation of the great game of tennis motivates me everyday to deliver my very best to empower others to be their very best" He has a heart for people and when he doesn't have a racquet in his hand, he spends time enjoying guitar and music.
Lesson Rates
Connor offers the following lessons to our members. Prices are per person per hour. You can contact Connor directly to schedule or book through the front desk or our membership portal.
| Lesson Type | Rate |
| --- | --- |
| Private | $75 |
| Semi-Private | $40 per person |
| 3 & Pro | $30 per person |
| 4 & Pro | $25 per person |
| 5 & Pro | $21 per person |
| 6 & Pro | $19 per person |